If you are looking for a
Unicorn Party
, here are some ideas to help you in the process of planning a Magical Party! Check out all of these unicorn party ideas we found!
1. Fondant Unicorn Cupcakes
From: SomeWhatSimple
How adorable are these unicorn cupcakes! If your little girl has a favorite color you can focus on that. I really love the pink color!
2. Unicorn Marshmallow Pops
From The Suburban Mom
They are the perfect treats to make for birthday parties. Yo just need 6 easy ingredients: marshmallows, white candy melts, white fondant, gold color mist, sixletss and toothpicks.
3. 

Unicorn Gift Bag
From: Tikkido
 Check out this tutorial where you'll see exactly how to make a magical unicorn gift bag. It's made with just a few craft supplies and a plain white paper bag.
4. Unicorn Sundae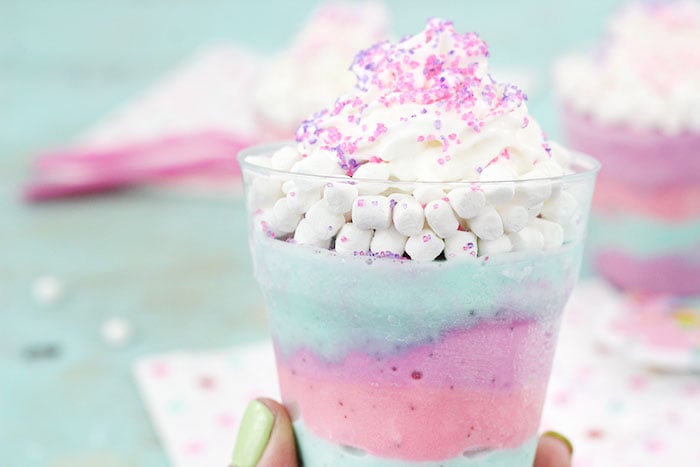 From: Cutefetti
This little pastel ice cream treats are the perfect desserts for unicorn themed parties.
5. Floral Unicorn Invitation
Host a Magical Birthday with this Printable Floral Unicorn Invitation. This printable Unicorn Invitation in gold, pink, purple and blue colors is perfect to celebrate the birthday of your little girl! 
6. Unicorn Tutu Dress
This beautiful tutu dress is a great addition to make your little girl feel like a unicorn fairy princess!
7. Unicorn Cake
Learn how to make this magical unicorn cake tutorial! It is adorned in pastel buttercream and topped with a golden horn. What a beauty!
8. Unicorn Dessert Table
Make your girl's birthday one to remember! Create a beautiful table with a unicorn cake, cupcakes, candies, favor bags, plates ad cups! There are no rules on how to do this - Just be creative!
9. Unicorn Chip Bag
This cute printable chip bag is the way to go. 
You can use these bags for other than chips. You can fill them with all sorts of items: candy, favors, cookies, toys, etc. It is best if you put the treats in a plastic or Ziploc bag before placing them in the bags
10. MINI UNICORN PINATA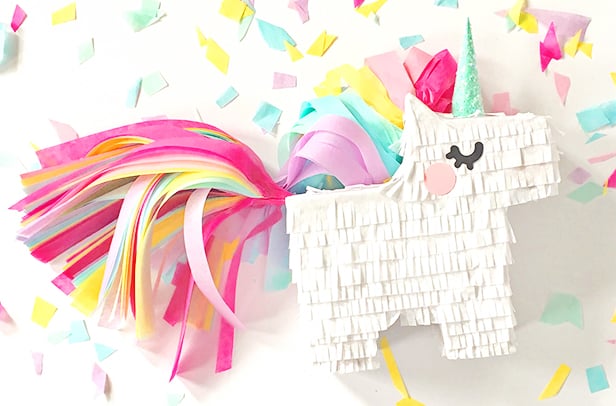 This beautiful pinata is a perfect addition for table decorations and have fun with your guests trying to bust them open.